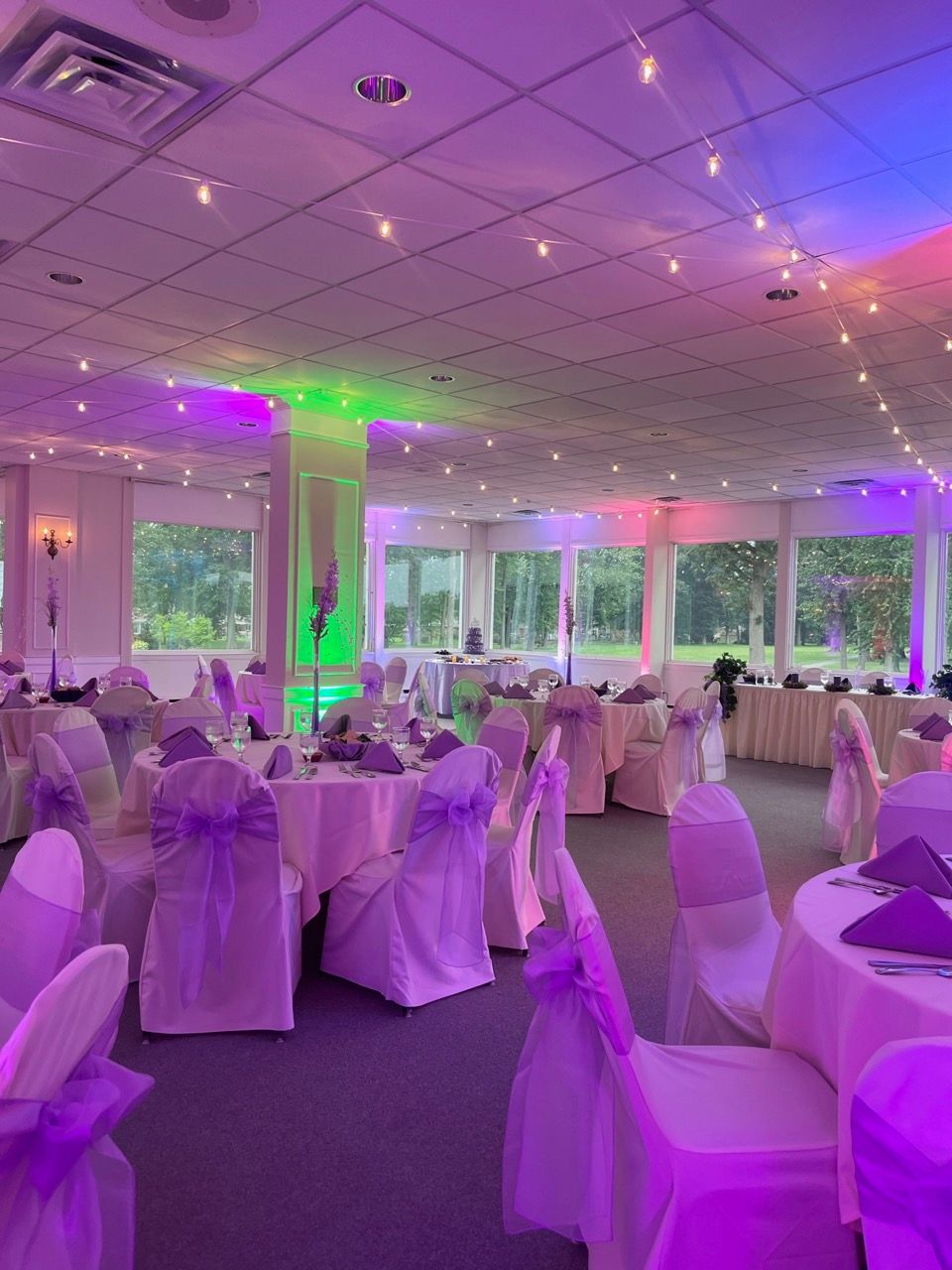 Designed to Elevate Your Moments: Toledo's Signature Event Hall for Unforgettable Celebrations
At Heather Downs Country Club, we weave a tapestry of events with precision and passion, where every corporate mixer and social gala is crafted to become Toledo's talk of the town. Our historic venue, a beacon of elegance since 1925, stands ready with modern amenities to complement your event—projectors, screens, and podiums await your presentation's success. With flexible seating arrangements tailored to your preference, we ensure comfort and style converge.
Here, time-honored tradition meets contemporary convenience. Whether it's an early morning conference requiring a refreshing AM break, an afternoon seminar accompanied by boxed lunches, or an evening soiree complete with a full meal, our team orchestrates every detail to perfection. And when the festive season arrives, there's no setting more fitting than Heather Downs for a holiday party that glows with cheer and charm.
We invite you to celebrate and collaborate in spaces where every event is an opportunity to impress, engage, and create lasting memories. At Heather Downs, your milestones become our mission, as we transform ordinary gatherings into extraordinary experiences.
Explore the Spectrum of Celebrations We Bring to Life
We've proudly hosted a myriad of events, each met with radiant smiles and glowing reviews from our guests.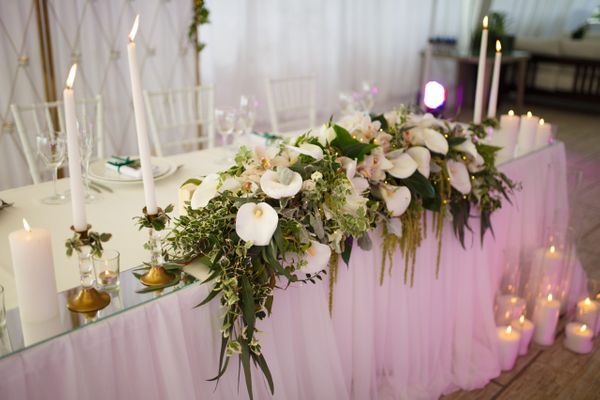 Anniversary Celebrations: Toast to Timeless Love
In the heart of Toledo, our venue becomes the canvas for your love story, offering an intimate setting for anniversary celebrations. With every detail, from the ambient lighting to the curated menus, we honor the chapters of your journey. At Toledo's esteemed anniversary venue, memories are not just made—they are magnificently crafted.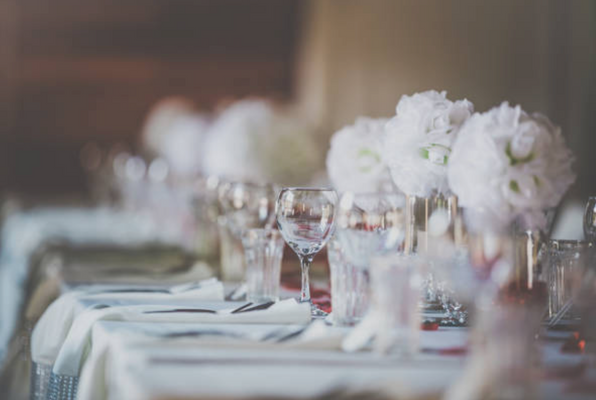 Honoring Legacies: A Celebration of Life Venue
In moments of reflection and remembrance, Heather Downs Country Club offers a serene and dignified setting for life celebrations. Here, in the tranquility of Toledo, we provide a comforting embrace for friends and family to gather, share stories, and honor the memory of loved ones with reverence and warmth.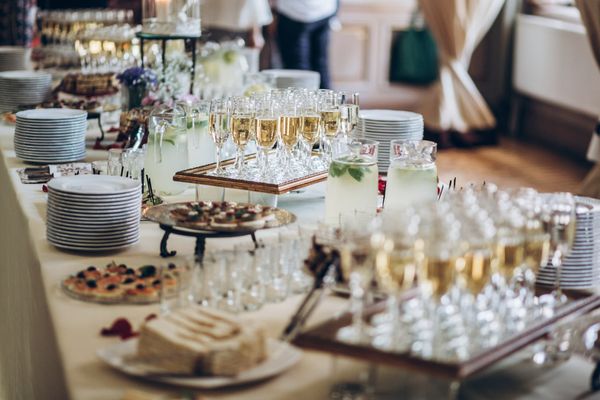 Premier Corporate Venue in Toledo
We blend business with pleasure, offering a corporate venue that epitomizes professionalism and poise. Our versatile spaces are designed for success, whether you're hosting a strategic meeting, an industry conference, or a company celebration. Experience seamless events with our state-of-the-art facilities.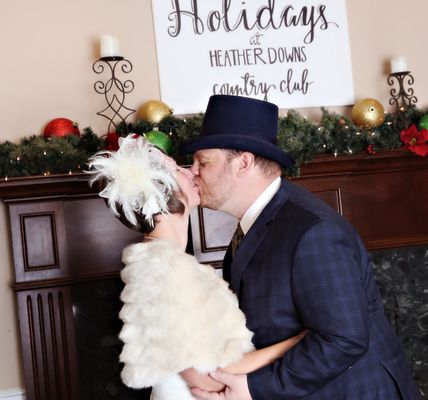 Christmas at Heather Downs
Embrace the festive season with grace at the foremost Christmas venue in Toledo. Heather Downs Country Club is where holiday spirits are lifted and the essence of Christmas is captured in every detail—from the twinkling lights to the elegant trimmings. Here, celebrations are infused with a sense of wonder, reflecting the timeless beauty of winter's most cherished festival.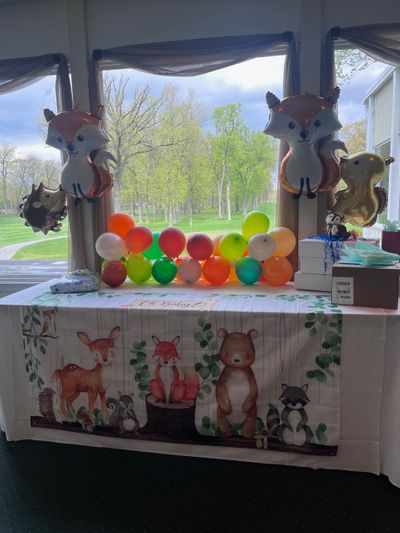 Welcoming New Beginnings: Toledo's Choice for Baby Showers
Celebrate the joy of impending parenthood at Toledo's favored baby shower venue. Heather Downs Country Club provides an elegant and joyful backdrop for these treasured gatherings. Our dedicated team ensures every detail contributes to an atmosphere of warmth and excitement, perfect for welcoming the littlest additions to your family.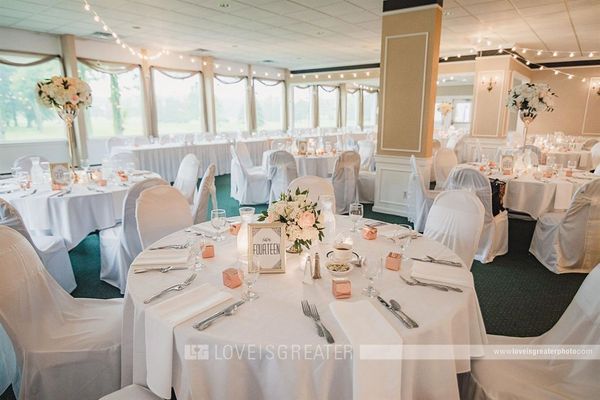 Toledo's Celebrated Graduation Venue
Mark the pinnacle of academic achievement at Heather Downs Country Club, a perfect venue for graduation celebrations. Our elegant spaces are the canvas upon which graduates' futures are envisioned and honored. Here, every cap toss and congratulatory cheer is set against a backdrop of tradition and excellence, making graduation not just an event, but a cherished milestone.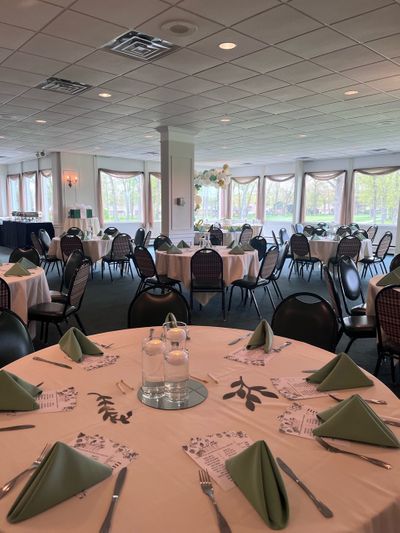 Solemn Tributes: Respected Memorial Venue in Toledo
Our company offers a peaceful and respectful setting for memorial services. As Toledo's dedicated memorial venue, we provide a tranquil environment where families and friends can come together to celebrate the lives and legacies of their loved ones with dignity and serenity.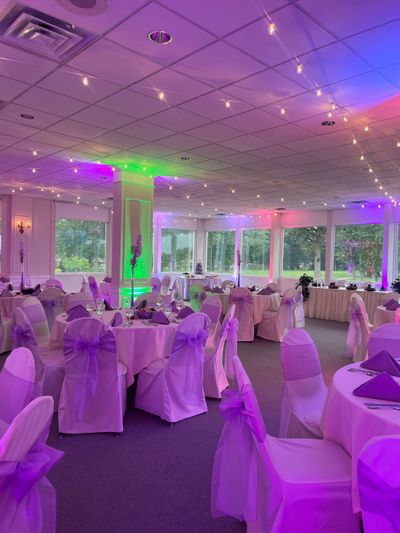 Awards Night Venue in Toledo
Step into the spotlight at Heather Downs Country Club, where achievements are celebrated with prestige and glamour. As Toledo's chosen venue for award nights, we set the stage for accolades and applause, ensuring every winner's moment is as unforgettable as their accomplishments.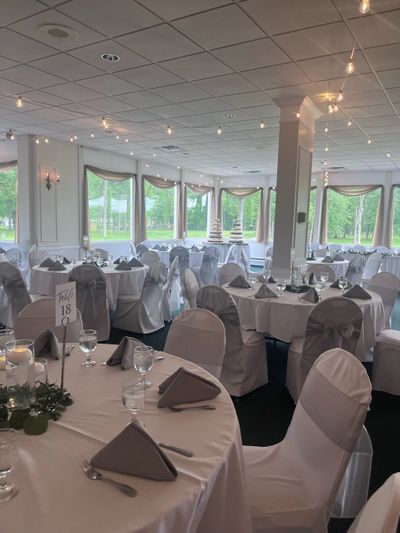 Compassionate Gatherings: Charity Events in Toledo
Providing an elegant venue for charity events since 1925. Here, philanthropy meets sophistication, ensuring that every fundraiser and charitable gathering resonates with the spirit of giving and community engagement.
Our Spaces: The Epitome of Elegance and Versatility
Discover the unparalleled grandeur of Heather Downs Country Club, the quintessential banquet hall in Toledo, where every event is infused with elegance. Our versatile event hall is meticulously designed to host an array of occasions, from grand galas to intimate gatherings. As a premier venue in Toledo, we pride ourselves on providing an exquisite setting that is as flexible as it is stunning, ensuring that each event is as unique as our guests' visions. Here, excellence is not just promised; it is delivered.